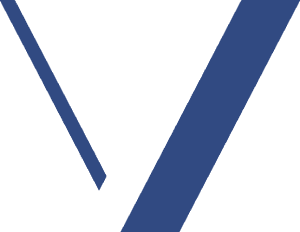 An investment in knowledge pays the best interest."
– Benjamin Franklin
DAVID PENN

Founder & Director
Dr David Penn heads up Vado Private's Investment Committee….
More
David is an experienced and astute entrepreneur of over 40 years. David is a renowned Dentist in Double Bay, graduating from Sydney University in 1978, after which he opened his own practice in Sydney's Eastern Suburbs.
Within a few years, he recognised a need for Australians to access affordable Dental prosthetics, and in 1983, he established Southern Cross Dental Laboratories (SCDL), which grew to become one of the leading state-of-the-art dental laboratories in the world. SCDL was recently acquired and floated on the Hang Seng.
In 2011, David won the Ernst & Young Entrepreneur of the Year Award in the services division for his excellence at SCDL.
In 2015, David established the Postgraduate School of Dentistry, Australia's first private dental school which teaches niche postgraduate qualifications to General Dentists.
David is also known for his prowess in the Sydney Property Market and has been very successful in his dealings over the years.
DANNY ARRAJ

Founder & Director
Danny Arraj is Vado Private's head of legal and advisory.…
More
With over 20 years of experience in property and construction law, Danny is a leading Australian planning lawyer who has written and lectured extensively on getting developments through Council, which includes publishing a textbook on the topic.
He's known for being practical and commercially focused, as well as for his ability to steer a project from conception and planning to completion. He is a specialist advocate in the Land and Environment Court and associated jurisdictions, and is currently advising in relation to a number of major projects.
Danny is a Managing Partner of Blackstone Waterhouse – a specialist planning, property and construction firm which acts for major developers and head contractors in projects across Australia. Blackstone Waterhouse Lawyers were recognised for their expertise in Construction & Infrastructure in the 2018 Asia Pacific Legal 500 legal directory survey, which is widely considered the world's largest independent referral guide for legal services.
Danny holds a Bachelor of Law and a Bachelor of Arts, and is a Solicitor of the Supreme Court of NSW.
SIMON ARRAJ

Founder & Director
Simon Arraj is Vado Private's head of distribution and loan origination.…
More
Simon has over 23 years of experience in the real estate finance industry. Commencing his career in credit risk at the Commonwealth Bank of Australia, Simon's determination to succeed drove him to establish Checkpoint Finance Group in 2002. In 2017 Simon founded Vado Private and is a Responsible Manager under Australian Financial Services Licence (AFSL 526189).
Simon is director of a property development company that develops residential, commercial and industrial real estate as principal and joint venture partner with land owners.
Simon holds a Bachelor of Science (Mathematics) and Masters in Commerce (Finance). He also holds a RG146 Certificate, Diploma in Mortgage Broking & Management and Diploma in Business Management (Real Estate).